Quando passo per qualche luogo che mi piace mi chiedo sempre come è apparso agli occhi dei primi uomini (il senso reale della domanda è com'era prima che la civiltà lo riempisse di insulse casette, strade eccetera). Pensare per esempio a come poteva apparire il lago di Garda a qualcuno che lo vedeva per la prima volta arrivando dalle montagne a nord, è sorprendente: un'immensa distesa di acqua con qualche villaggio e qualche palafitta qui è la.
Adesso il Daily Mail online pubblica una serie di foto scattate da Timothy O'Sullivan nei primi anni del 1870: sono le prime immagini di quelle terre che diverranno note come il selvaggio west (principalmente Arizona, Nevada, Utah).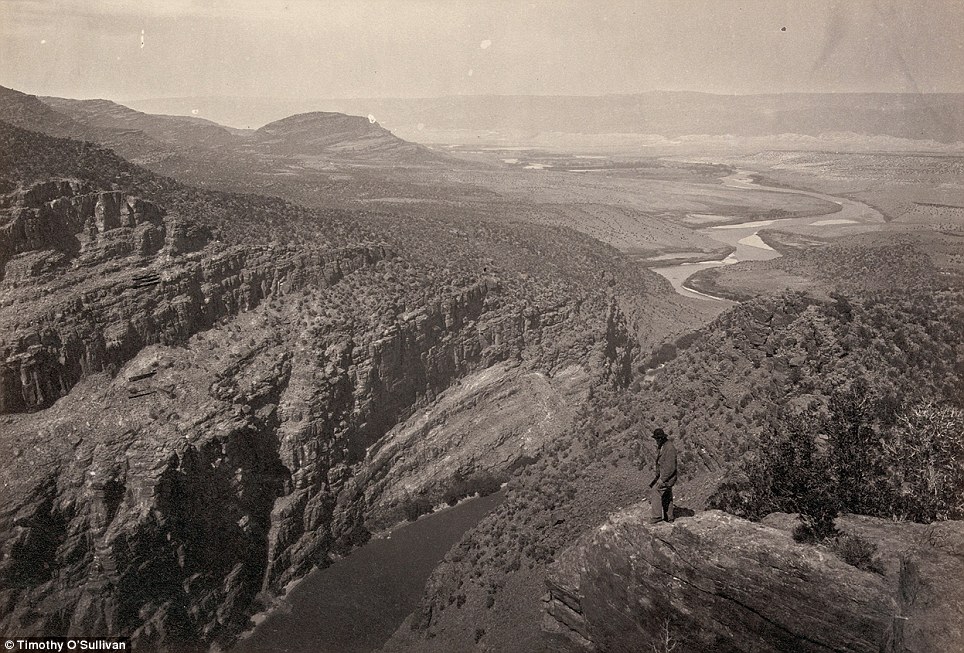 These remarkable 19th century sepia-tinted pictures show the American West as you have never seen it before – as it was charted for the first time.
The photos, by Timothy O'Sullivan, are the first ever taken of the rocky and barren landscape.
At the time federal government officials were travelling across Arizona, Nevada, Utah and the rest of the west as they sought to uncover the land's untapped natural resources.