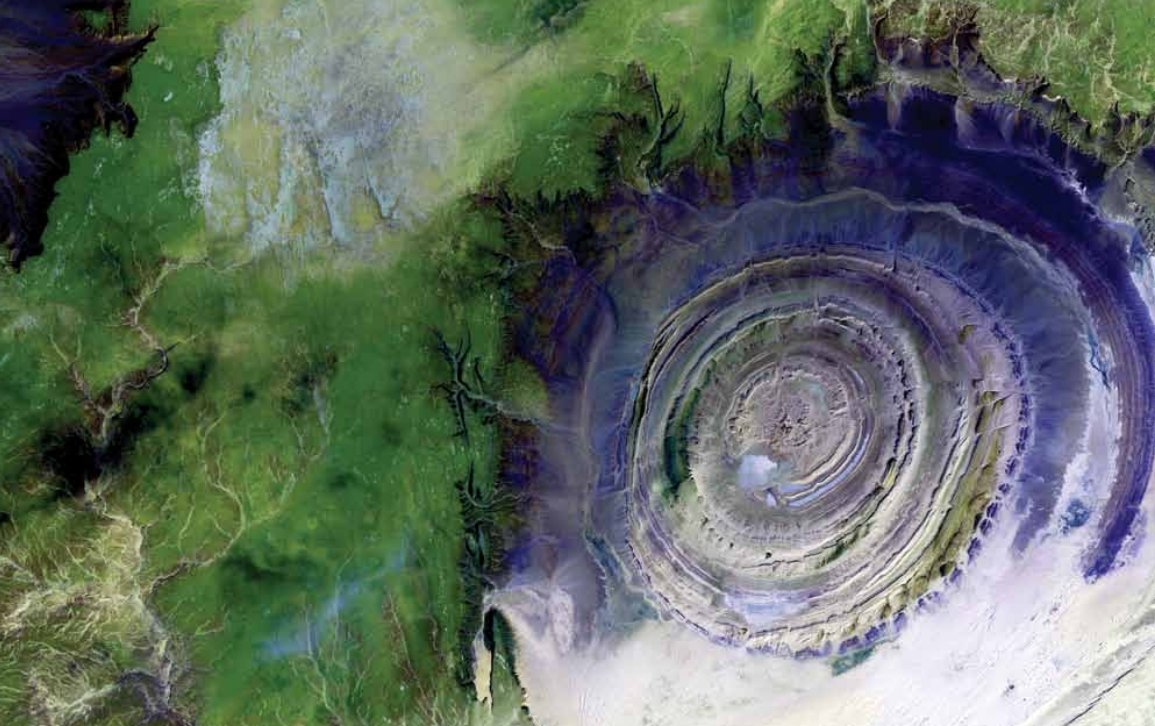 Trovo che le foto aree abbiano una loro particolare bellezza. In immagini come questa il suolo diventa pura forma e colore, quasi un'opera astratta i cui tratti non sono mai banali o ripetitivi, ma sempre diversi pur restando simili.
Quella che vedete è la Struttura di Richat, conosciuta anche come Occhio del Sahara o Guelb er Richat. Si trova in Mauritania, in una parte di deserto sahariano altrimenti vuota. Ha un diametro di più di 40 km e si ritiete sia un formazione geologica risalente al paleozoico (click per ingrandire).
Per la fine del 2012 la NASA ci regala The Earth as Art, un libro con 75 immagini riprese da satellite liberamente distribuito e scaricabile qui in pdf.
Per l'iPad, inoltre, è disponibile questa App gratuita con lo stesso contenuto.
Per gli amanti del genere segnalo anche il sito The Gateway to Astronaut Photography che, semplicemente "hosts the best and most complete online collection of astronaut photographs of the Earth".