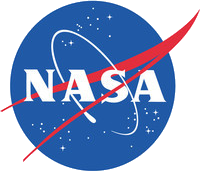 La NASA ha aperto un proprio canale su SoundCloud e la cosa interessante è che i suoni ivi contenuti possono essere utilizzati senza vincoli a scopo educativo o informativo, ma anche a scopo commerciale, a patto che l'ente spaziale non sia coinvolto in nessun modo (ovvero, non puoi, per esempio, farti pubblicità dicendo che il tuo pezzo è fatto con suoni NASA; if the NASA material is to be used for commercial purposes, especially including advertisements, it must not explicitly or implicitly convey NASA's endorsement of commercial goods or services; vedi qui).
Il contenuto è vario. Si va dagli annunci storici ("Houston, we've had a problem" o "The Eagle has landed") fino a suoni di razzi, beep dei satelliti, emissioni radio registrate nei dintorni dei pianeti e convertite in audio.
Quello che segue è solo un estratto. Buon ascolto.