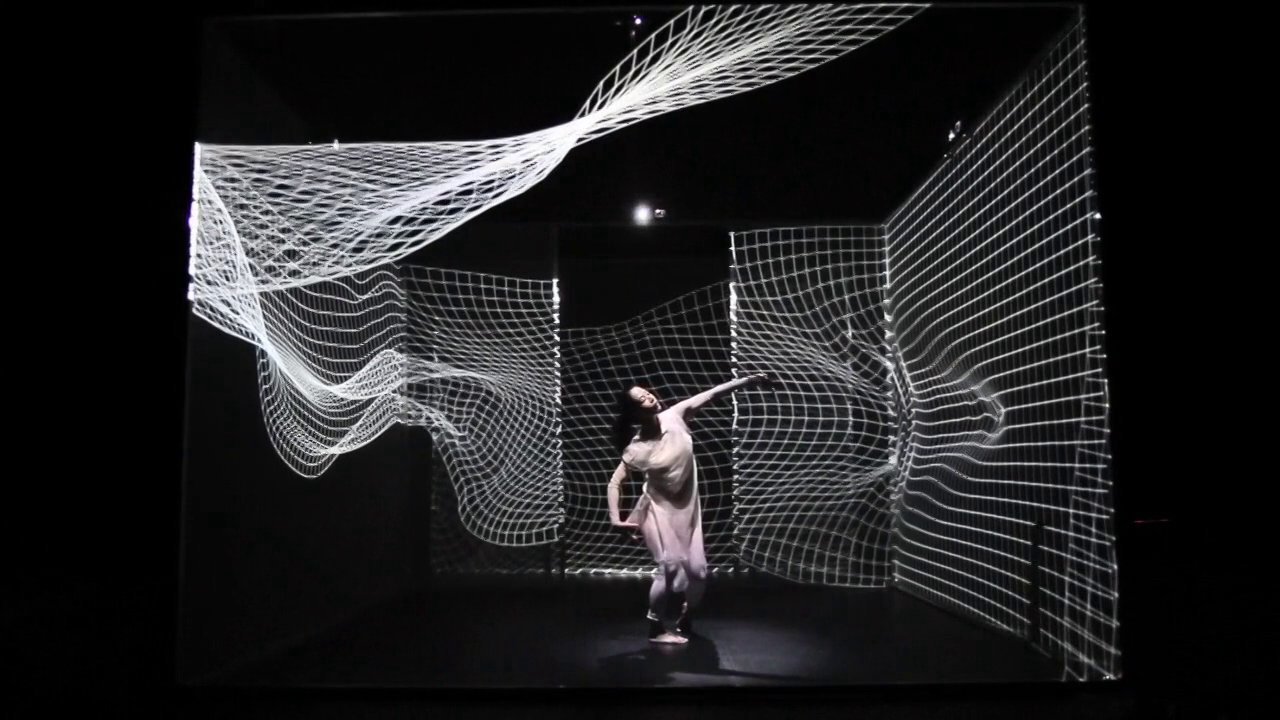 Costruire spazi virtuali intorno ai danzatori è particolarmente di moda ultimamente (oltre che di sicuro effetto). Ecco un altro esempio da parte della compagnia Adrien M / Claire B (gli stessi di Pixel: Adrien Mondot, artista multidisciplinare, programmatore; Claire Bardainne, artista, scenografa e designer).
Hakanaï è una performance coreografica per una ballerina in un volume di immagini in movimento. Nella lingua giapponese, Hakanaï definisce ciò che è non permanente, fragile, effimero, transitorio, tra sogno e realtà. Una parola antica che evoca un materiale sfuggente associato con la condizione umana e la sua incertezza, ma anche associata con la natura. Si scrive combinando due ideogrammi, quello che significa l'uomo e quello che designa il sogno. Un legame simbolico che è il punto di partenza di questa partitura per una ballerina che incontra delle immagini, dando vita a uno spazio ai margini dell'immaginario e del reale. Le immagini sono animate in diretta, secondo schemi fisici di movimento, al ritmo di una creazione sonora anch'essa eseguita dal vivo. Dopo l'esecuzione, rimane una installazione aperta agli spettatori.
In Japanese, the word 'hakanaï' is used to define the ephemeral, the fragile. The French group, Company Adrien M/Claire B invites the public to join them in the illusory world of dreams. The audience is invited to peer into a cloth cube where a visual haiku of a dancer and thousands of dancing images is unfolding. Hakanaï is an impressive convergence of dance and visual art, of bodies and moving graphics, of reality and dreams.
Since 2004, Company Adrien M/Claire B has been connecting digital culture with the performing arts. The collective develops performances and exhibitions that combine the real with the virtual. By focussing on man and body within a technological framework, they create timeless, poetic works.