Posts Tagged 'test'
Saturday, November 3rd, 2007
62%How Addicted to Blogging Are You?
Ma molto più importante è questo test!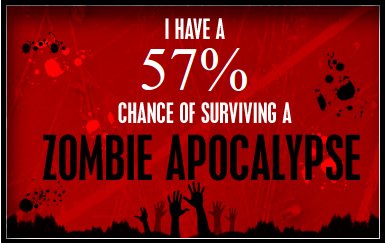 Ai computer addicted raccomando anche questo test…
Tags:
test
Friday, September 28th, 2007
Fatevi questo interessante test sull'amusia, che poi sarebbe l'incapacità di percepire correttamente le altezze o il ritmo.
Vi vengono presentate coppie di melodie e si tratta di dire se vi sembrano uguali o diverse.
Fa parte di una ricerca dell'Università di Montreal.
Here is an online test for amusia, the inability to consciously perceive musical pitches and/or rhythms.
The test has been developed by Isabelle Peretz (University of Montreal).
Tags:
percezione
,
test
Friday, November 24th, 2006
Jake Mandell, uno studente in medicina con background musicale, ha messo in internet un interessante test elaborato quando faceva parte del music and neuroimaging lab at Beth Israel/Harvard Medical School in Boston, sulla sordità alle altezze, ovvero la difficoltà/abilità nel percepire correttamente le differenze melodiche.
In pratica, il test vi fa ascoltare 36 coppie di melodie e per ognuna dovete dire se le due melodie sono uguali o diverse, con un solo ascolto (non potete riascoltare la coppia).
Non è così banale come sembra. Spesso la differenza sta in una sola nota e qualche volta le melodie sono veloci o con un timbro strano (sintetico). Al termine vi dà la percentuale di risposte esatte.
Fatelo, è interessante. Cliccate qui e andate verso la fine della pagina (che si aprirà in una nuova finestra).
Tags:
percezione
,
test