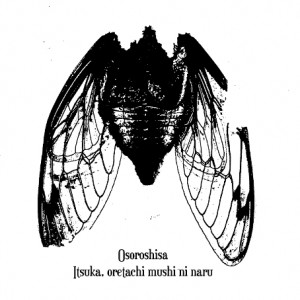 Osoroshisa (Japanese for "the amount of terror") is the moniker of Tim Salden from Belgium, who has both a good command of Japanese (speaking and writing).
Some notes from the author:
What does the main title mean:
Itsuka, Oretachi Mushi Ni Naru means We will become insects, someday. I kinda thought of Buddhism and  reïncarnation. And since I'm studying Japanese at the University, I wanted to write all the titles in Japanese.

Songmeanings:
The first song [Gakushou 1 – Hotaru No Shoumetsu] means: Movement 1 – Extinction Of The Firefly

Why those title:
I love the view of fireflies during summer, so I tried to recreate a summernight,
but with a bit more tension. Starting from the middle part, the fireflies start to
shine their light.
Excerpt:
Gakushou 1 – Hotaru No Shoumetsu
Listen to and download the whole album from Rain netlabel