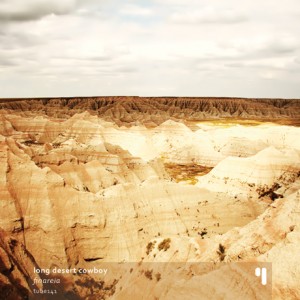 What kind of feeling puts together the barren solitude of Sergio Leone's western spaghetti and the ultra heavy suspense of David Lynch's complex dramas? Living in Alentejo [a south-central region of Portugal] may have something to do with it, but Daniel Catarino's (aka Long Desert Cowboy) own life experiences and close contact with a deserted inland are most likely the paint in the canvas, or the roll in the camera, if you wish.
Catarino's sounds are miles away from the common western soundtracks, but his works create a mood that reminds me both the deserted plains of Ry Cooder and the suspense of Twin Peaks (are you old enough?).
Published by Test Tube netlabel. Free download here.
Excerpts: