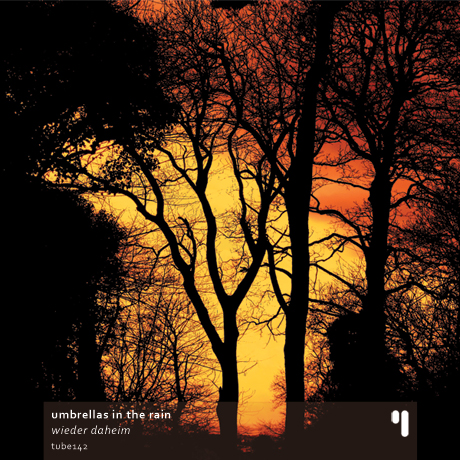 Umbrellas in the Rain is the alias of an austrian musician from Vienna, and 'Wieder Daheim' – german for 'Home Again' – his first effort at creating something mature enough worth listening to (and worth releasing, for that matter…). Well, he did it, and with flying colours. 'Wieder Daheim' is a delicate collection of abstract songs that really grab one's heart. They are experimental enough to wander in, but also emotional enough – to the point of being nostalgic – to keep us down to earth.
We can also find enough drones to keep us occupied and plenty of found sounds of everyday objects to let us dream away. The songs are filled with a lot of different instruments too, among guitars, keyboards and xylophones.
Download from Test Tube.
Excerpt: