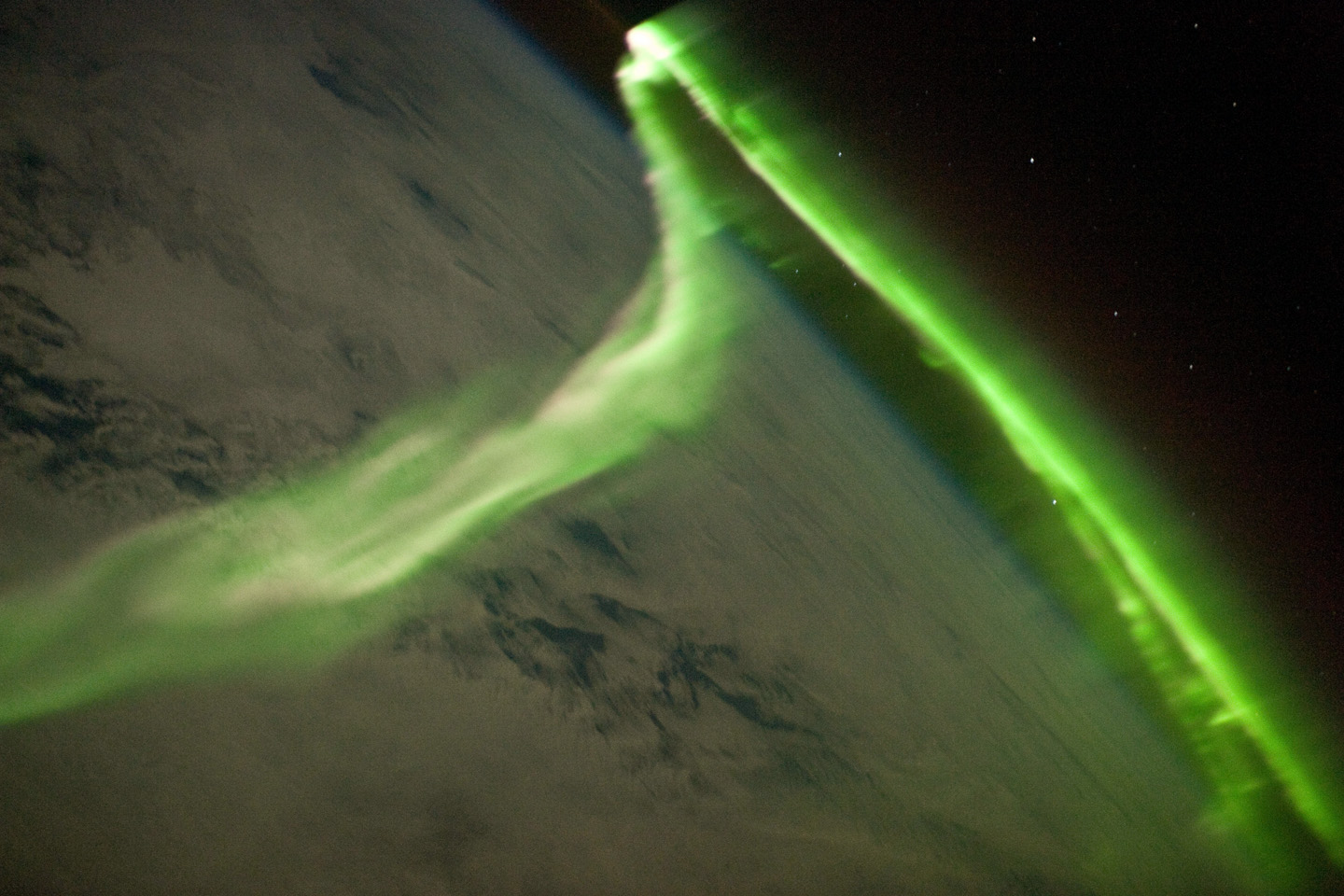 Una aurora boreale vista dall'alto, fotografata dalla ISS il 29 maggio scorso. Cliccare l'immagine per ingrandire.
---
Astronauts onboard the International Space Station found out on May 29th when they flew through a geomagnetic storm and witnessed this green ribbon snaking over the Indian Ocean.
Click the image to enlarge.