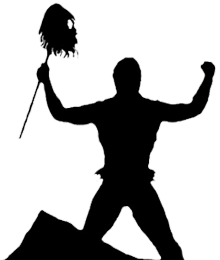 In Italia la Troma Entertainment è poco nota. Si tratta di
una casa di produzione e distribuzione cinematografica indipendente statunitense, fondata da Lloyd Kaufman e Michael Herz nel 1974.

La compagnia produce film indipendenti e a basso costo, che presentano un alto tasso di sequenze splatter e di nudità, politicamente scorretti e irriverenti, molti dei quali sono divenuti dei cult movie. Ha prodotto e distribuito oltre 800 film, tra cui i primi lavori di registi come Trey Parker e Matt Stone, Brian De Palma e Oliver Stone, e attori come Robert De Niro, Kevin Costner, Samuel L. Jackson e Marisa Tomei.

Tra i titoli più famosi prodotti o distribuiti dalla Troma vi sono Il vendicatore tossico, Tromeo and Juliet (rivisitazione in chiave splatter ed erotica di Romeo e Giulietta di William Shakespeare), Sgt. Kabukiman N.Y.P.D., Terror Firmer e Cannibal! The Musical. Fatta eccezione per alcuni la maggior parte dei film della Troma sono rimasti inediti in Italia.
Oggi la Troma Entertainment ha il proprio canale su You Tube con cui ha distribuito gratuitamente più di 150 film, compresi alcuni fra i più famosi.