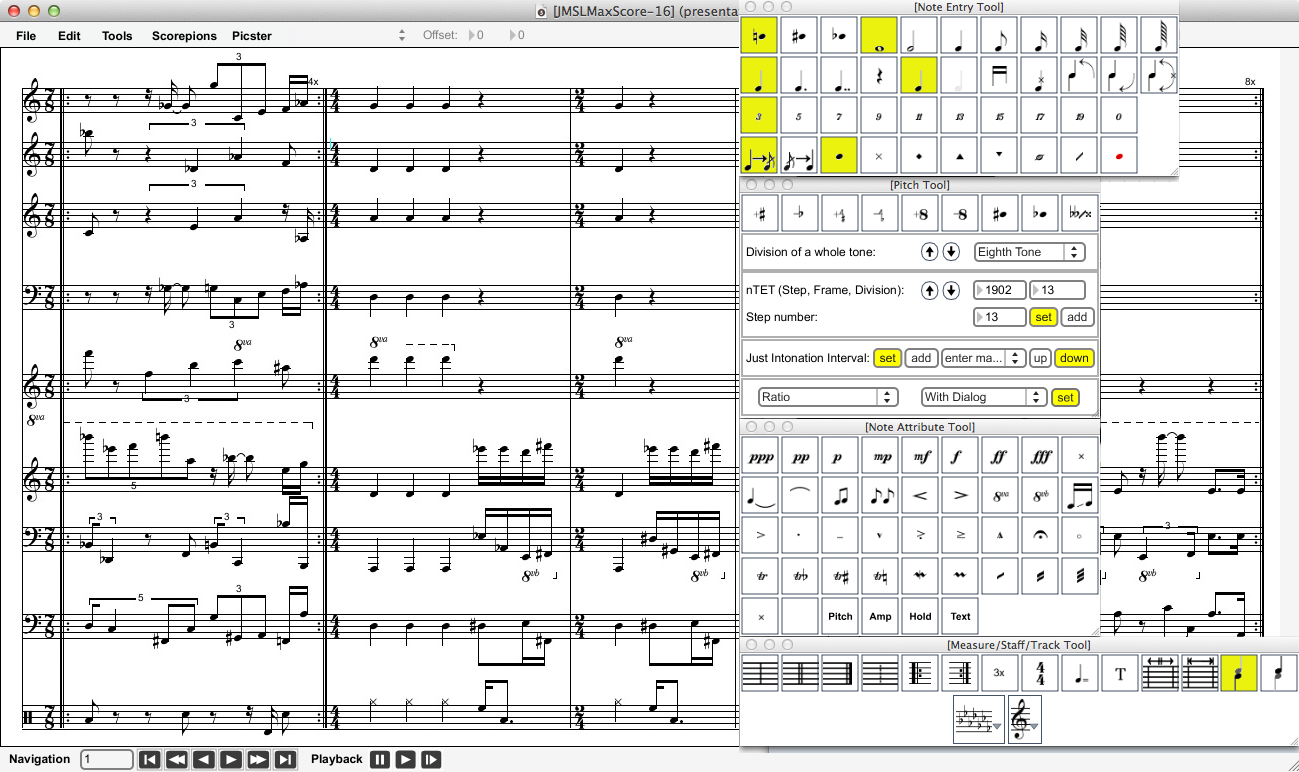 MaxScore è un software che gestisce la notazione musicale in Max/MSP e Ableton Live via Max for Live.
In pratica è un oggetto Max che accetta messaggi per creare note e trasformarle. La partitura può essere salvata, caricata ed esportata in MusicXML e nel formato di LilyPond. È inoltre in grado di eseguire una partitura inviando messaggi ad ai vostri patch Max/MSP.
MaxScore è scritto in Java ed è stato sviluppato da algomusic.com che ha creato una libreria proprietaria chiamata JMSL (Java Music Specification Language):
JMSL is a Java API for music composition, interactive performance, and intelligent instrument design. With JMSL, the composer/programmer can create stand-alone musical applications or deploy applets on the web.
JMSL supports JSyn (Java Synthesizer, a music synth API written in Java) and MIDI.
Il download e l'utilizzo di MaxScore sono gratuiti per i possessori di una licenza JMSL, che costa $50 per gli studenti e per coloro che vogliono usare solo MaxScore con Max/MSP e Max for Live. Per tutti gli altri, cioè coloro che intendono sviluppare applicazioni in JMSL, la licenza per uso non commerciale, educativo e artistico costa $120. Per altre info, vedere qui.