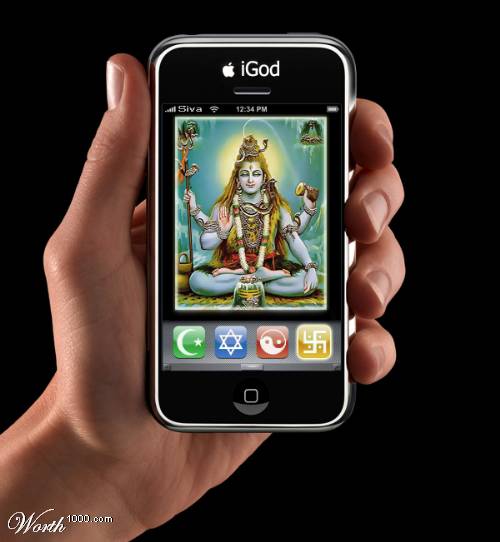 Apple Inc. made their mark in the computer arena. They revolutionized the music player industry, and now they're poised to take over the phone market. What will Steve and the gang come up with next?
For this contest, you're required to sneak us into Apple's R&D facility and show us what new products they are currently giving the patented "Apple" look. iToaster? iFork? iBus? iPencil sharpener? You tell.
Quale sarà il prossimo prodotto Apple?
Tutte le ipotesi sul prossimo parto della fervida mente di Jobs e collaboratori in questo esilarante concorso (scrollate in giù).
Dall'iPiano, che ovviamente ha un solo tasto e un solo pedale per non confondere gli utenti, all'iGun (che spara solo iBullets), fino all'iGod (in figura).
E che ne direste di una bara griffata Apple? Si chiama iDied :-D.