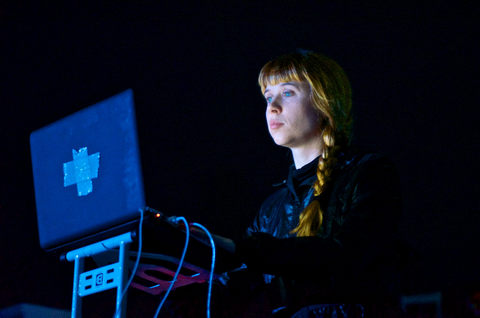 Holly Herndon (born Tennessee, 1980s) is an American composer, musician, and sound artist based in San Francisco, California. She has released two albums on the record label RVNG Intl. She often uses the visual programming language Max/MSP to create custom instruments and vocal processes, and has collaborated with artists such as Reza Negarestani. Her 2014 single "Chorus" was named Best New Track by Pitchfork, who stated "few artists have managed to meld the dark thump of techno with the intricate constructions of post-minimalist new music quite like Holly Herndon".
[wikipedia]
Tutto sommato, mi sembra partire da certe performance vocali di Laurie Anderson, quelle più legate alla canzone piuttosto che al teatro, tipo O' Superman, per intendersi.
Qui ascoltiamo proprio Chorus del 2014.