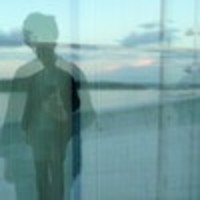 In questa composizione di John Lely per violoncello solo, l'esecutore esegue un lunghissimo glissando su una sola corda, dal capotasto fino al ponte, esercitando una leggera pressione per ottenere gli armonici, da cui il titolo The Harmonics of Real Strings (2006/2013). Nel CD edito da Another Timbre si possono ascoltare quattro versioni del brano, una per ciascuna corda del violoncello. L'esecutore è Anton Lukoszevieze.
Nella stessa pagina trovate anche un'intervista con il compositore. Nella pagina di John Lely su Soundcloud potete ascoltare anche le versioni per violino e per contrabbasso.
Qui ascoltiamo la versione num. 3 per violoncello.
https://soundcloud.com/anothertimbre/the-harmonics-of-real-strings-3