Barry Truax – Arras (1980) – for four computer-synthesized soundtracks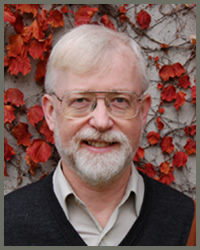 Author's notes:
Arras refers metaphorically to the heavy wall hanging or tapestry originally produced in the French town of the same name. The threads running through the material form both a background and, when coloured, a foreground pattern as well, even when they are the same thread. In the piece there is a constant ambiguity between whether a component sound is heard as part of the background texture, or whether it is heard as a foreground event because, in fact, the frequencies are the same. The listener can easily be drawn into the internal complexity of the constantly shifting pattern, but at the same time can sense the overall flow of the entire structure.

Arras is a continuously evolving texture based on a fusion of harmonic and inharmonic spectra. The large-scale structure of the piece follows a pattern of harmonic change going from closely spaced odd harmonics through to widely spaced harmonics towards the end. Each harmonic timbre is paired with an inharmonic one with which it shares specific harmonics, and with which it overlaps after each twenty-five second interval. This harmonic/inharmonic structure forms a background against which specific events are poised: shorter events, specific high pitches which otherwise would be imbedded in the overall timbre, and some percussive events. However, all frequencies found in the foreground events are the same as those in the background texture; hence the constant ambiguity between them.

Arras received an honourable mention in the computer music category of the 1980 International Competition of Electroacoustic Music sponsored by the G.M.E.B. in Bourges, France.

Arras is available on the Cambridge Street Records CD Pacific Rim, and the RCI Anthology of Canadian Electroacoustic Music.
More technical notes here.