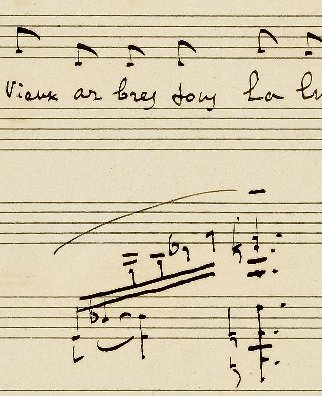 La Julliard School ha messo in internet la propria collezione di partiture manoscritte. Da Bach a Mozart, a Beethoven, attraverso i romantici fino a Debussy, Stravinsky, Malipiero, Britten e vari altri.
Il sito funziona molto bene ed è possibile zoomare sul testo fino ai minimi dettagli.
The Julliard Manuscript Collection è qui.
Juilliard has now set up a handsome, high-tech website for its manuscript collection. You can roam through masterpieces of ancient and modern music, using zoom features to examine pages closely.
The Julliard Manuscript Collection it's here.
A sin. / On left: Debussy