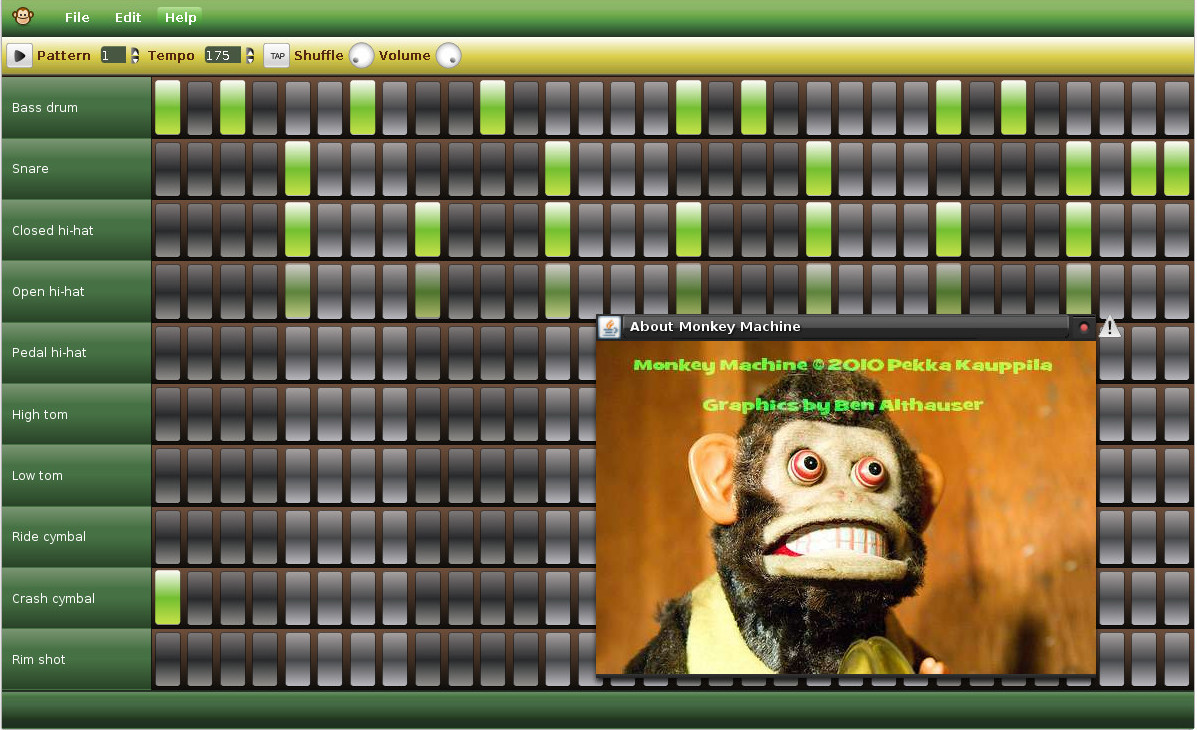 Vi segnalo che esiste una drum machine online, qui a Monkey Machine.
Caratteristiche (usate il menu per selezionare le varie funzioni):
Over 20 high quality drum kits provided by Natural Studio and Hydrogen.
Extremely accurate timing.
Online drum beat database with over 10 000 downloadable drum beats.
Export drum beats as MIDI files.
Tap tempo.
Variable time signatures.
Si tratta di un oggetto abbastanza comodo quando si ha bisogno di una drum machine al volo senza installarne una sul computer. Peraltro, come vedete dalle caratteristiche, non è proprio banale.
Unico piccolo problema è che il software è un applet Java e ormai, con la mania della sicurezza dilagante dovuta al fatto che gli utenti del computer sono in gran parte scimmieschi, ogni applet java è accompagnata da una quantità di avvertenze minatorie tipo "vuoi far girare questo programma sul tuo computer? sei sicuro di quello che stai facendo? questo software potrebbe contenere chissà cosa. autorizzi esplicitamente questa applet assumendotene la responsabilità?" etc etc.
In effetti alcuni di voi, probabilmente, non riusciranno a far girare Monkey Machine senza prima essersi addentrati nelle viscere del computer per disabilitare dei blocchi di sicurezza. È effettivamente un peccato che un bel linguaggio come Java debba soffrire di queste limitazioni dovute soltanto alla stupidità umana.