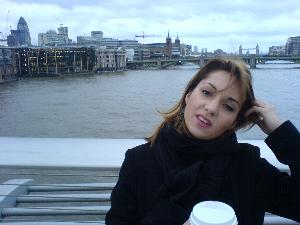 Continuing posting pieces from the concerts at Conservatorium E.F. Dall'Abaco here in Verona, Italy.
Debussy's L'îsle joyeuse (1903-1904) was inspired by Watteau's painting Embarkation for Cythere. Debussy's work is a single movement in a highly modified sonata form. Using a technique similar to Chopin's alteration of sonata form in his ballades, the lyrical second subject returns at the brilliant conclusion as a fortissimo paean. L'îsle joyeuse has an almost orchestral quality, as well as an unrelenting choreographic rhythmic drive. The cumulative effect is perfectly calculated and overwhelmingly successful. A number of hallmarks of Debussy's mature style — parallel sonorities, whole-tone structures, multiple layers of sound, atmospheric effects, melodic fragmentation — are in full evidence.
A short analysis of this work is here.
Continuano gli estratti dalla rassegna "Dalle 6 alle 7" che si tiene presso il Conservatorio E.F. Dall'Abaco tutti i martedì.
Dal concerto dedicato all'impressionismo, L'isle joyeuse di Claude Debussy, composta nel 1904.
Pare che l'idea per questo brano fosse suggerita da un quadro del pittore settecentesco Watteau, raffigurante L'imbarco per l'isola di Citera e che inizialmente questo pezzo dovesse concludere un'ipotetica seconda Suite Bergamasque. Ma nello stesso tempo, l'isola gioiosa è forse anche l'isola di Jersey nella Manica, rifugio in cui il compositore passò l'estate del 1904 in compagnia dell'amante Emma Bardac.
In questo brano Debussy alterna le atmosfere create dalla scala a toni interi costruita sul LA, con quelle della tonalità di LA Maggiore usando il modo lidio come mediatore. Una breve analisi è reperibile qui.
Claude Debussy – L'isle joyeuse (1904) – Oana Dancescu, pianoforte
È possibile esaminare il manoscritto autografo della partitura, conservato presso la Bibliothèque nationale de France.